System Stand
Row stand
1 side open,
3 sides border on neighboring stands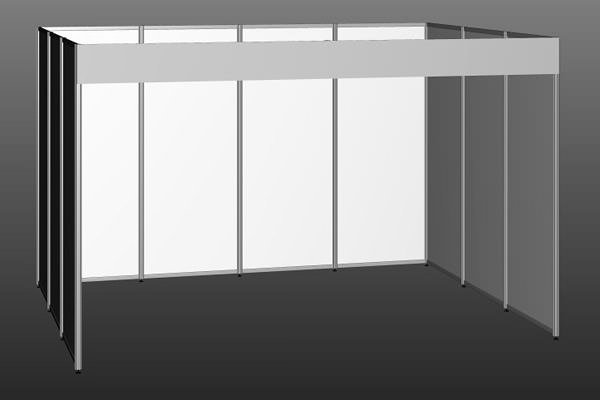 Corner stand
2 sides open,
2 sides border on neighboring stands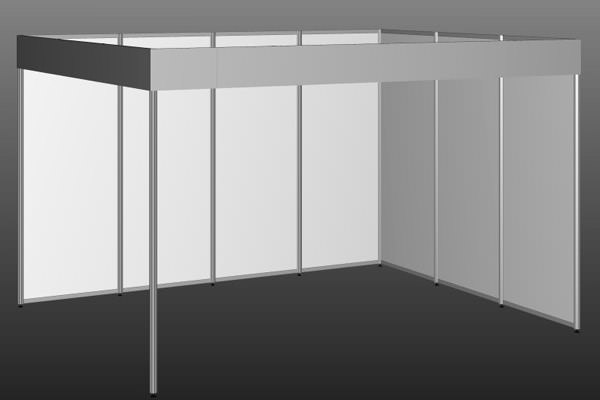 Headstand

3 side open,
rear wall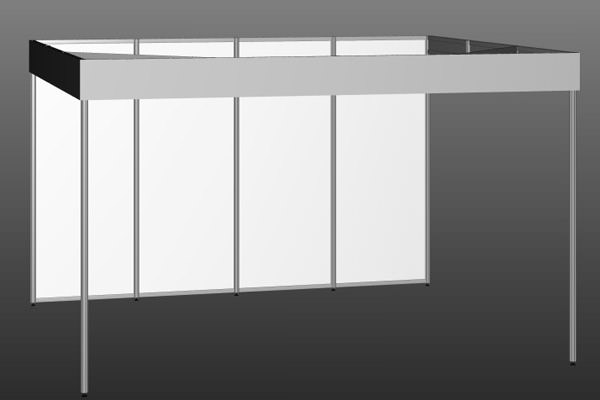 Island stand
all sides open,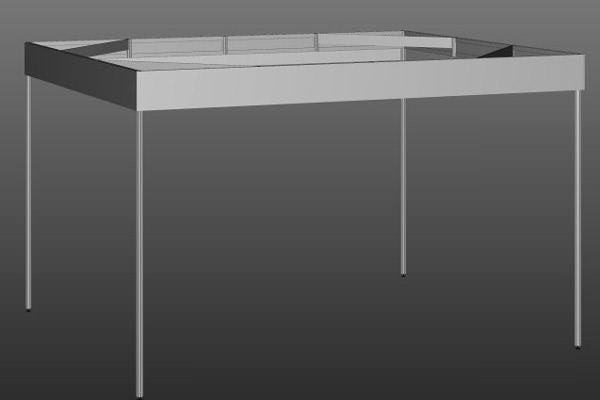 Our exhibition building material "Alusett" consists of a frame construction (columns and frames) made of aluminum with inserted, coated on both sides wall plates, which can be constructed variable as in a modular system.
The eight-chamber profile allows outlets at an angle of 180 °, 90 ° and 45 °.

Change requests can be easily implemented even on site. We plan and implement the construction of our system stands on a large scale at trade fairs, exhibitions and congresses.